Our mission at the Skin Sense Center at Skin Care Physicians of Georgia is
to help our patients look better not different.
Learn More About Our Services and Treatments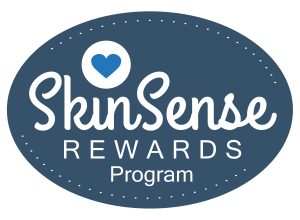 Our loyalty program rewards you every time you visit!
Simply give us your mobile telephone number, associated with your account, on each visit. With each dollar spent you'll earn points which can then be redeemed towards great rewards. Anyone can join our program it's absolutely Free! Be sure to subscribe to email and SMS notifications, so you can get all the latest updates on your rewards, promotions, and special events.
IMPORTANT: Rewards can be used toward SkinSense products and services only. Rewards cannot be applied toward injectables.
If you are not already a member, just click the ENROLL button, fill out the application, and start using it today.
Online account access requires enrollment in our loyalty program, a registered mobile telephone number, and a registered password. Login to obtain information about your account. Find out your current point balance and review a list of offers awaiting you. You can also obtain information about your past transactions and the rewards you redeemed.
At Skin Sense, we offer advanced aesthetic treatments customized to your individual skin concerns and all skin types. Our licensed aestheticians use medical-grade products and therapies to address a variety of issues- including acne, acne scarring, hyper-pigmentation, rosacea, sun damage, and aging.
SCHEDULE YOUR CONSULTATION*
*Cosmetic consults are complimentary. Medical consults are subject to a fee.