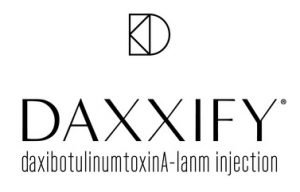 DAXXIFY™ is the only long-lasting, peptide-powered frown line treatment and the first innovation of its kind in over 20 years. DAXXIFY™ is FDA approved to help smooth moderate to severe lines between the brows. It is the only long-lasting frown line treatment powered by a peptide with results that last on average 6 months and up to 9 months for some.
SCHEDULE YOUR CONSULTATION*
*Cosmetic consults are complimentary. Medical consults are subject to a fee.