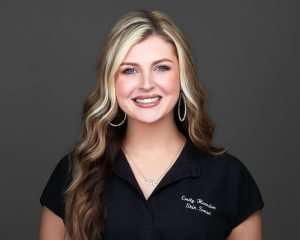 Emily Herndon joined our Skin Sense team in June 2021 as a Skincare Specialist. She is a Georgia native, with a passion for skincare. Since joining our team, she has completed extensive training with our top medical skincare brands.
Emily specializes in Skincare consultations, Diamond Glow, Hydrafacial and Body Sculpting treatments, and she coordinates our Aesthetic Research Studies.
Emily utilizes her skincare training and personal experience to educate patients on skincare products that deliver the best results for their unique concerns.