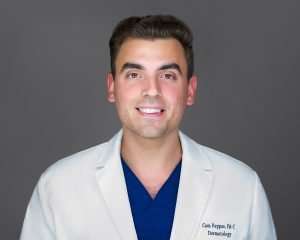 Mr. Pappas is a licensed and board certified Physician Assistant. He received his training from the Medical University of South Carolina in Charleston, SC. He completed his bachelors degree from University of North Carolina at Charlotte where he is a member of the 49ers men's basketball program.
He is a member of the Georgia  Dermatology Physician Assistants organization (GDPA). He completed a fellowship through the Society for Dermatology Physician Assistants and is a Diplomate Fellow.
In his spare time he enjoys traveling, playing all things sports, and trying new restaurants. Cam is very excited to be providing Dermatology care to middle Georgia.