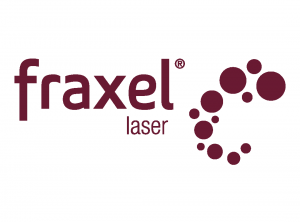 Fraxel® laser treatment targets aging and sun-damaged skin with microscopic laser columns that penetrate deep into your skin to expedite your body's remodeling of collagen. And since the laser treats only a fraction of tissue at a time, it leaves the surrounding tissue intact, which promotes very rapid healing.
Achieve a noticeably younger look without surgery.
Fraxel® treatment improves tone, texture, and radiance for aging, sun-damaged, or scarred skin. It's a treatment for people who want to look younger without dramatic changes or extended downtime.
No surgery or injections means no cutting and no needles
A single treatment can produce visible results
Integrated cooling for patient comfort
Get results with minimal downtime
Look younger without dramatic changes
Fraxel® is effective on:
Fine lines and wrinkles like crow's feet and brow lines
Surface scarring from acne and surgical scars
Pigmentation such as age spots
Sun damage
Actinic Keratosis (AK)
SCHEDULE YOUR CONSULTATION*
*Cosmetic consults are complimentary. Medical consults are subject to a fee.