Are Fillers & Botox Safe & Affordable?
We are often asked, by both men and women if dermal fillers are effective and affordable and when should one consider beginning using these products. At Skin Care Physicians of Georgia, we now have an entire division, Skin Sense Medical Spa of Georgia, dedicated to providing our patients with state-of-the-art care for improving the health and appearance of their skin.   
Let's discuss the first question:   
Yes, fillers and other injectables are medically approved and deemed safe by the FDA. Our practice embraces only products that have been fully evaluated and are safe and effective for our patients. 

 
Regarding affordability, our goal is to help every patient by outlining a plan to meet their needs that will also works within the budget. We are highly experienced and our patients benefit from decades of experience that means greater safety and predictable results.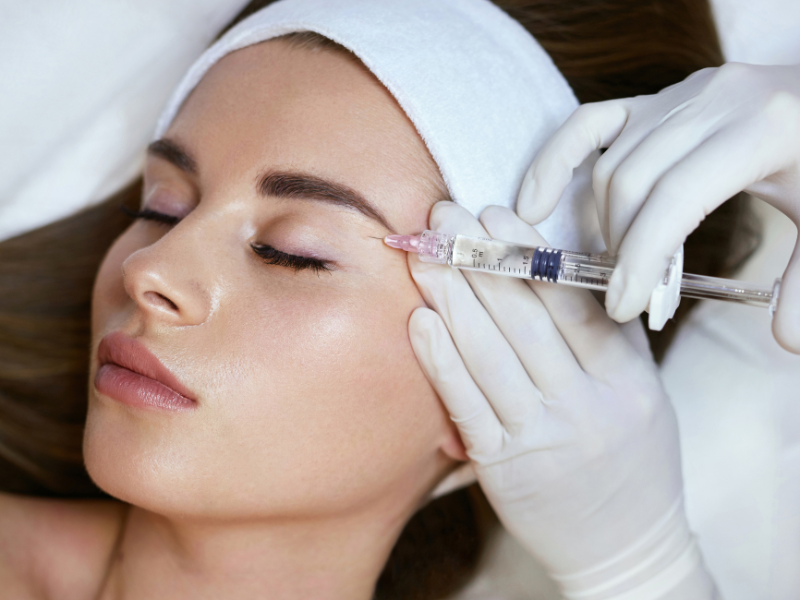 Botox & Dysport, Xeomin, Daxxify (BDXD)  
We recommend patients consider beginning treatment with products like (BDXD) by age thirty. 
Why? Starting treatment when fine lines are just beginning to appear helps the product to act in a preventive manner. One of the causes of wrinkles has to do with facial movement. These products prevent treated muscles from moving thereby diminishing the effects of wrinkling caused by facial expression.   
Patients who have existing wrinkles also achieve satisfying results with (BDXD). We can achieve these results for patients with sagging brows, hooded eyelids, and deep frown lines between the brows. Botox was the first product available on the market. Dysport, Xeomin, and Daxxify  When you request a consultation with our Skin Sense Medical Spa of Georgia team, you can expect our team to begin by listening intensely and focusing on learning about your concerns and goals, and putting together a plan to achieve those goals.   
Facial Fillers   
Some of the most popular dermal fillers contain a natural product found in your body's tissues- hyaluronic acid. Many fillers such as Juvéderm, Restylane, Voluma and others are perfect companions to the products mentioned above.  
Hyaluronic acid fillers are often recommended for those who want to immediately smooth and reduce wrinkles around their mouth and the midface. Often called the "C" lines, the wrinkles around our mouth are often treated with one of the many available hyaluronic acid fillers we have available at Skin Sense Medical Spa of Georgia, our team of seasoned professionals will evaluate your needs and make the selection which best fits your individual needs. The duration of correction with hyaluronic acid fillers can last anywhere from one to two years. Bellafill is a newer product which has a longer duration of correction. It not only lasts up to five years, but can be also effective for certain types of acne scarring.   
Lip Fillers   
Finally, we can use fillers like Juvéderm, Vobella, Vollure and Restylane to improve one's lip definition and "plump" the appearance of the lips. As we age, our lip volume decreases. Lips also begin to show creases that frequently make us look older than we would like.   
In this article, We've mentioned products commonly used to address signs of aging and wrinkling. Yet we offer more than a dozen injectable treatments to help you achieve your desired result. We recommend our patients not focus on an individual product, rather direct their attention to an experienced provider who can help patients find solutions for their aesthetic and cosmetic needs. The links below offer you an overview of each product:   
Ready to schedule a consultation? Click here and let's get started. If you'd rather contact our team by phone, call 478-742-8809 between 8:00 am and 4:30 pm Monday-Friday.   
As always, we encourage you to read stories from our existing patients by checking our reviews!