Who Offers the Best Morpheus8 Treatment in Macon
Skin Care Physicians of Georgia provides Morpheus8 treatments with the latest technology and best medical professionals in the field. Morpheus8 is a fractional skin remodeling treatment that utilizes microneedling technology combined with radio frequency energy to help tighten, rejuvenate, and resurface the skin. Skin Care Physicians of Georgia is dedicated to providing excellent quality Morpheus8 treatments that can help achieve natural-looking results in a short amount of time. The Morpheus8 treatments offered by Skin Care Physicians of Georgia employ advanced precision technology to provide optimal outcomes for patients while helping to minimize discomfort during their appointments. Furthermore, they provide customized Morpheus8 treatments tailored to meet each patient's individual needs so that they can get the best possible outcome from their Morpheus8 treatment. Skin Care Physicians of Georgia has a team of experienced and highly skilled medical professionals who are committed to providing Morpheus8 treatments that exceed the expectations of their patients. With Morpheus8 treatments offered by Skin Care Physicians of Georgia, you can rest assured knowing that you'll be getting some of the best Morpheus8 treatment available.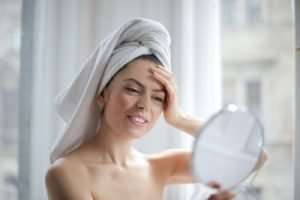 Services We Offer
At Skin Care Physicians of Georgia we make it our goal to be able to meet the needs of anybody that walks through our door. In order todo this we offer multiple top tier services to all of our patients. Below is a list of services we offer:
Emusculpt NEO

BTL Emsella

Emsculpt

Exilis Ultra 360

BTL Cellutone

Kybella

Morpheus 8

Liposuction

Accutite

Bodytite

Facetits

Skin Cancer Mohs Surgery

Microneedling

SkinSense Medical Spa

Medical Dermatology

Facial Treatments

Fillers 

Injectables

Laser Therapy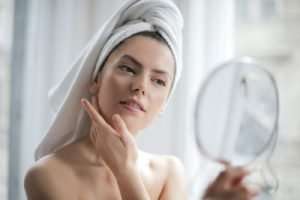 Why We Are The Experts
At Skin Care Physicians of Georgia, Morpheus8 treatments are one of our specialties. Morpheus8 is a modern and safe way to resurface the skin and stimulate collagen renewal, making it an ideal solution for those looking for skin rejuvenation. We understand that no skin is created equal and all skin is unique in its own way, that is why each of our patience are treated with a unique plan specialized to their skin type and needs. Our experienced team of physicians have been trained in Morpheus8 technology and possess the expert knowledge necessary to provide superior results. Morpheus8 works by using fractional radiofrequency energy to reduce wrinkles or visible signs of aging on the face or body. It's also used to treat scars, discoloration, texture/tone irregularities, pigmentation issues and uneven skin texture as well as other concerns related to aging skin. Our Morpheus8 treatments come with minimal downtime, making them a popular choice among our clients. At Skin Care Physicians of Georgia, we understand how important it is to feel comfortable in your own skin and provide Morpheus8 treatments tailored to meet each individual's needs. Our experts are dedicated to providing the best Morpheus8 treatment that will yield the desired results. We also strive to make sure every client feels safe and secure throughout their entire Morpheus8 experience. For superior Morpheus8 treatments, look no further than Skin Care Physicians of Georgia! With our experienced team of physicians and cutting-edge technology, you can trust us to deliver the highest quality of care possible.