Who Has The Best Psoriasis Treatment in Macon?
Skin Care Physicians of Georgia are the best place to go in Macon for psoriasis treatment. Our doctors are the best in town with more combined experience than many other places. The skin care physicians have years of experience and provide comprehensive, personalized treatments that will help you manage your psoriasis more effectively. The team offers a variety of treatments such as topical creams, light therapy, and systemic medications that are tailored to each patient's individual needs.
With their knowledge and expertise, they can identify the best course of action for treating your psoriasis and improve your skin's condition over time. At Skin Care Physicians of Georgia, you can trust that you are in good hands when it comes to finding the right treatment plan for your skin condition. Visit them today to learn more about how they can help you manage your psoriasis.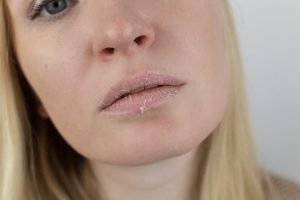 Services We Offer
At Skin Care Physicians of Georgia we focus on all things skin. We provide comprehensive and specialized treatment to each of our patients. Our Psoriasis treatment helps relieve the red itchy and scaly patches that appear. We understand the Psoriasis goes in the cycle, one week its here and the next it's gone. Our hope is to help you experience more days of it being gone and in remission. Our Medical Dermatology treatments are one the main focuses of your treatment center but not the only focus. We have multiple treatments and services for multiple people and skin types. Here is a list of what else we have to offer. 
Skin Cancer Mohs Surgery

Microneedling

SkinSense Medical Spa

Body Contouring

Facial Treatments

Fillers 

Injectables

Laser Therapy
Why We Are The Experts
Skin Care Physicians of Georgia is the leading skin care provider in Macon, offering comprehensive psoriasis treatments. With six doctors on staff and many other medical assistants we offer over 50 years of experience and are commitment to providing quality patient care. Our team of skin care experts have become known as the trusted experts for psoriasis treatment in Macon.
Our team is dedicated to treating all skin conditions, from skin allergies and skin cancer to eczema and psoriasis. Specialized skin assessment services allow the doctors to accurately identify patients skin type before developing a personalized treatment plan that best meets their needs. This tailored approach emphasizes individualized education, support and effective therapies that are designed to reduce flare-ups while also preserving healthy skin. Here, skin health is a priority.
With expert knowledge, advanced treatments and a supportive environment for psoriasis sufferers, we are the premier choice for skin care in Macon. From diagnosis to long-term maintenance strategies, our skin care physicians have the resources and expertise to provide patients with the best possible care throughout their journey to better skin health. 
So, if you're looking for a psoriasis treatment solution that offers reliable results from experienced experts, look no further than Skin Care Physicians of Georgia. We are the true experts in psoriasis treatment in Macon.