Who Has the Best Faxel Laser Therapy in Georgia
Skin Care Physicians of Georgia are renowned for their expertise in faxel laser therapy. We provide the best laser treatment available, utilizing the most advanced technology and techniques to effectively address a variety of skin issues. Faxel laser therapy is a breakthrough treatment that uses intense light energy to penetrate deep into the skin. It triggers the body's natural healing process, stimulating collagen production and promoting cell regeneration. This helps to reduce wrinkles, fine lines, age spots, acne scars, stretch marks and more. On top of all this, faxel laser therapy is also effective in improving skin tone and texture by diminishing large pores and reducing redness. Furthermore, it can even help improve the overall appearance of surgical or burn scars. In short, faxel laser therapy can significantly rejuvenate your skin without the use of invasive surgery or needles! The results are immediate yet long-lasting; meaning you'll look younger for years to come with no downtime required. Plus, faxel laser therapy is safe and effective for all skin types. The highly qualified team of professionals at Skin Care Physicians of Georgia has extensive experience in treating numerous skin conditions, including acne scars, wrinkles, age spots, rosacea, melasma and more. With faxel laser therapy, they can achieve excellent results with minimal downtime or discomfort. Their state-of-the-art equipment also makes it possible to deliver safe and effective treatments that target specific areas quickly and efficiently. Skin Care Physicians of Georgia have established themselves as one of the top providers of faxel laser therapy due to our skillful treatment protocols and commitment to providing outstanding patient care. With Skin Care Physicians of Georgia, you can trust that you are receiving the highest quality treatment available. From personalized consultations and customized procedures, Skin Care Physicians of Georgia is here to help you achieve your desired skin goals safely and quickly.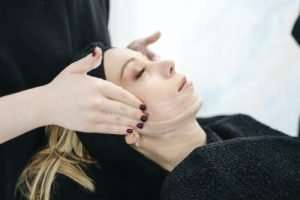 Services We Offer
At Skin Care Physicians of Georgia we strive to help all people with all skin needs and dreams. That is why we offer multiple services, in an attempt to help everybody reach their skin goals. Below is a list of all the services we offer:
Emusculpt NEO

BTL Emsella

Emsculpt

Exilis Ultra 360

BTL Cellutone

Kybella

Morpheus 8

Liposuction

Accutite

Bodytite

Facetite

Skin Cancer Mohs Surgery

Microneedling

SkinSense Medical Spa

Medical Dermatology

Facial Treatments

Fillers 

Injectables

Laser Therapy
Why We Are The Experts
At Skin Care Physicians of Georgia, our team is comprised of experts not only in faxel laser therapy, but all things skin. We understand the importance of having access to safe and effective skin care treatments for a variety of concerns, including wrinkles, discoloration, and other signs of aging. Our experienced practitioners are passionate about offering superior patient care that caters to individual needs. When it comes to faxel laser therapy, Skin Care Physicians of Georgia leads the way with advanced technology and highly qualified staff members. Our clinicians use sophisticated equipment backed by extensive research and development to deliver precise results with minimal downtime. We strive to maintain an environment of comfort and safety while providing patients with optimal outcomes. Our dedication to excellence has made us the trusted source for faxel laser therapy. Our experts are highly skilled and knowledgeable in the latest advances in skin care technology, allowing us to provide superior services with unparalleled results. If you're looking for a team of specialists who understand the intricacies of faxel laser therapy, Skin Care Physicians of Georgia is here to help. With our expertise and cutting-edge treatments, we can help you look and feel your best!