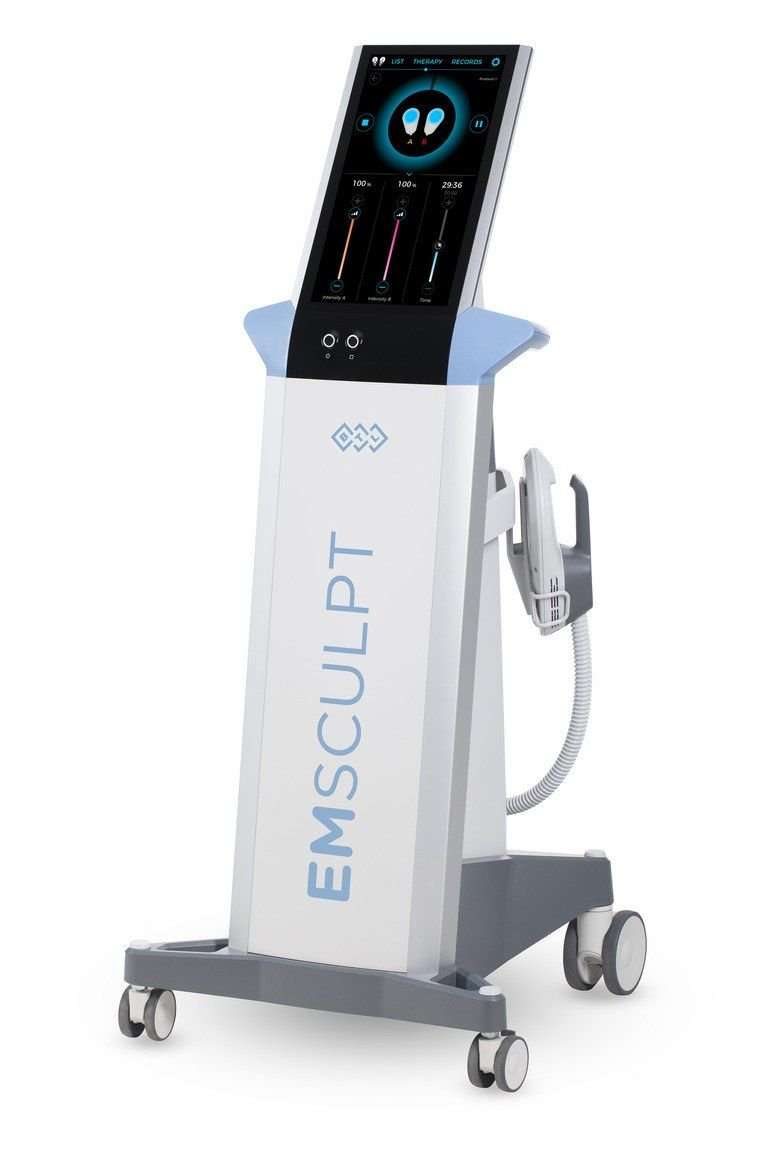 Build Muscle and Burn Fat | No Sweat Required
The world's only procedure to simultaneously build muscle and burn fat Skin Care Physicians of Georgia offers the latest in non-invasive body sculpting procedures, which is EMSculpt by BTL. EMSculpt is the world's first non-invasive procedure to actually sculpt the treatment area by building muscle while also burning fat. EMSculkp uses HIFEM (High-Intensity Focused Electro-Magnetic) technology, which creates contractions in the muscles at a rapid frequency – think of it like doing 20,000 crunches or squats in 30 minutes! These rapid contractions trigger an intensive lipolysis response in fat cells and results in muscle building and fat burning.

What to Expect
EMSculpt treatments take about 30 minutes from start to finish, with no downtime afterward. You simply lie down and relax while the paddles do their work. For best results, we recommend 4 treatment sessions, each being 2-3 days apart.
The treatment feels like a workout. You'll feel results right away, with more positive results two to four weeks after your last treatment. Most patients then see continued improvement for several more weeks after treatment.
What Areas Can Be Treated?
Abdomen – You can tone your abs and get a more streamlined look that's difficult to achieve, even with working out regularly.
Buttocks – Many of our patients go with EMSculpt for a non-invasive buttocks lift.

Arms and Legs – At Skin Care Physicians of Georgia, we also offer the newest available small paddles for EMSculpt. You can target biceps, triceps, calves, and more for a completely toned look.
We help patients look better, not different.
Emsculpt Before & After Gallery





SCHEDULE YOUR CONSULTATION*
*Cosmetic consults are complimentary. Medical consults are subject to a fee.