EMFACE is the first and only needle-free procedure that simultaneously treats facial skin and muscles in a 20-minute session. Dr. Kent is excited to offer EMFACE™ treatment in Georgia and is the first Dermatology practice in Georgia to offer this treatment to his patients.
EMFACE targets skin and muscle in a single treatment. Treatment areas include: Forehead, Eyebrow, Cheeks, and Jawline.
At Skin Care Physicians of Georgia, we offer complimentary consultations for all our SkinSense treatments. Please call us today to schedule your free consultation.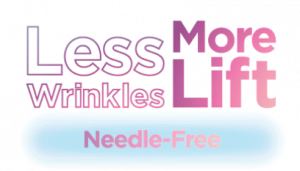 Clinical Studies have shown that the simultaneous emission of
Synchronized RF and HIFESTM energies reduces the effects of the facial aging process.
EMFACE is the first device on the market utilizing the simultaneous application of both the Synchronized RF and HIFES TM
Synchronized REF remodels & smooths skin by heating the dermis and increasing the levels of collagen and elastin fibers.
While the HIFESTM technology restores & elevates support of facial tissues by selectively contracting muscles and increasing the density & quality of muscle structure.
Frequently Asked Questions
SCHEDULE YOUR CONSULTATION*
*Cosmetic consults are complimentary. Medical consults are subject to a fee.