Dr. David Kent Featured in Modern Asthetics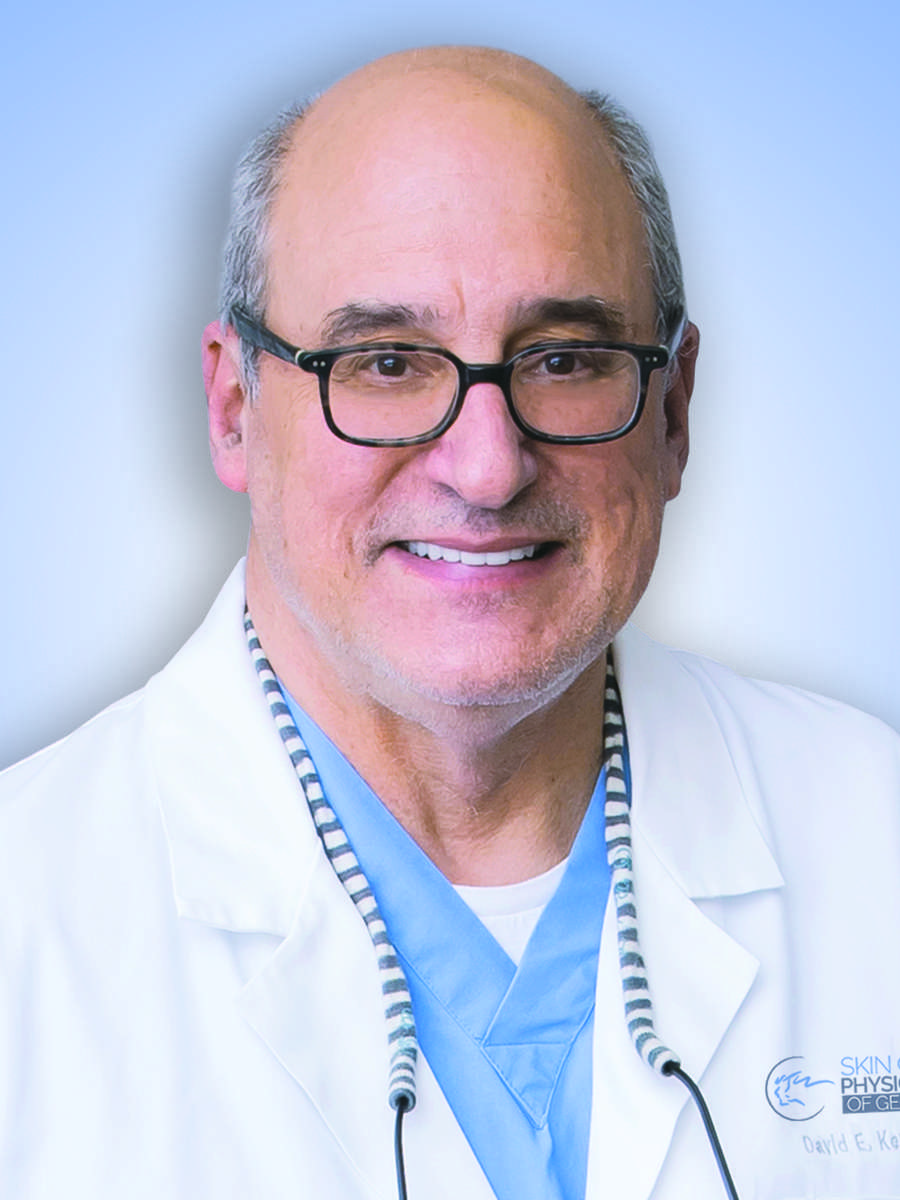 Profiles in Innovation: David E. Kent, MD
This article was originally published in Modern Aesthetics – read the article here.
In addition to treating skin cancer, David E. Kent, MD, the founding partner of Skin Care Physicians of Georgia in Macon, GA, has been performing tumescent liposuction with micro-cannulas for more than 25 years. He is among the pioneers when it comes to combining liposuction with energy-based treatments to maximize aesthetic outcomes and improve patient satisfaction.
Dr. Kent spoke to us about the importance of following the science when choosing and using energy-based devices for body contouring.
TELL US ABOUT YOUR FIRST FORAY INTO BODY SCULPTING.
David E. Kent, MD: I have always had a real interest in body contouring. I started doing tumescent liposuction in 1995. I received training under Drs. Patrick Lillis and Jeffrey Klein, the originator of the tumescent technique.
HOW DID YOU GET INTO ENERGY-BASED DEVICES FROM THERE?
Dr. Kent: I started with the CO2 laser and the KTP laser, and it grew from there. My 3D perception is very good, so when nonsurgical energy-based body sculpting options came along, I carefully researched those devices and technologies that were more evidence-based and steeped in sound science.
WHAT IS YOUR DEVICE STYLE?
Dr. Kent: I am one of those guys who likes to find out why something works and not take it at face value. This way, I can tweak the treatment protocols so that I can safely deliver an enhanced treatment. I am a closet science geek. I was an original investigator for BTL's Emsculpt and conducted trials using MRI and CT to quantify long-term muscle growth and fat reduction.
BTL is all about the science. This is why I am so enamored with BTL. They seem to have more scientists and more engineers than the top device companies combined. They are very serious and responsible with research and development and always ask what else can we do to make devices better. They do not rest on their laurels and neither do I.
WHAT DID YOUR EMSCULPT FOLLOW-UP STUDY SHOW?
Dr. Kent: Sixteen patients received five to eight Emsculpt treatments to evaluate the effects of an extended Emsculpt protocol. We showed that abdominal fat thickness was reduced on average by 19.2 percent one month after treatment. Simultaneously, we saw a 15.8 percent increase in abdominal muscle thickness, coupled with a 10.8 percent reduction in diastatis recti. Waist circumference decreased on average by 1.2 inches after the fourth treatment and by 1.6 inches after the last treatment. These data suggest four treatments as the ideal protocol.
IS LIPOSUCTION STILL IN DEMAND IN YOUR PRACTICE?
Dr. Kent: We still do liposuction. It's a great procedure, but being able to target fat, muscle and cellulite non-invasively is a true game changer. Now, for the first time, we can offer patients a much more comprehensive menu of non-surgical options to change their shape.
We know that by combining nonsurgical modalities, we are able to tone muscle, reduce fat and cellulite and improve skin quality. When we blend all of this together, patients have more confidence. They like the way they look and are happier. I also incorporated lasers with liposuction to selectively melt fat and tighten skin with an even faster recovery than what is seen with traditional tumescent liposuction. We are just scratching the surface of what is possible without surgery.
SCHEDULE YOUR CONSULTATION*
*Cosmetic consults are complimentary. Medical consults are subject to a fee.