Botox In Macon Georgia
At Skin Care Physicians of Georgia, we specialize in non-surgical aesthetic treatments to help you look and feel your best. Our experienced team of board certified dermatologists offer the highest quality Botox treatments in a safe and comfortable environment. With years of experience in cosmetic dermatology, our physicians are experts at providing natural looking results that will improve your overall appearance and boost your confidence. At Skin Care Physicians of Georgia, we use only the latest FDA-approved technologies when performing Botox treatments. Our advanced techniques ensure that you receive the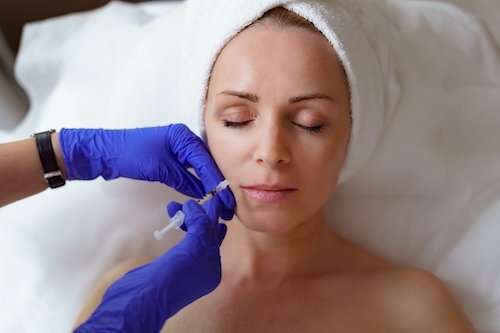 most comfortable and effective experience possible. We understand how important it is to look and feel your best, which is why we take extra steps to provide individualized care and the highest level of safety. We also strive to provide affordable treatments that fit your budget, so you can get the treatment you've always wanted without breaking the bank. Our knowledgeable staff is dedicated to helping every patient achieve their desired outcome. We will work with you to determine a personalized plan to meet your unique needs and goals. We understand that no two people are alike, which is why we strive to provide personalized care tailored to your individual needs. Our goal is always to make sure you leave our office looking and feeling your best. At Skin Care Physicians of Georgia, we take pride in providing the highest quality Botox treatments available. With years of experience and advanced training, our physicians are committed to helping you achieve your aesthetic goals. From natural looking results to affordable treatments, we are here to make sure you look and feel your best.
Services We Offer
At Skin Care Physicians of Georgia, we offer a variety of services to meet all your needs.  Below is a list of all the services we offer.
Emusculpt NEO
BTL Emsella
Emsculpt
Exilis Ultra 360
BTL Cellutone
Morpheus 8
Liposuction
Accutite
Bodytite
Facetits
Skin Cancer Mohs Surgery
Microneedling
SkinSense Medical Spa
Why We Are The Experts
Skin Care Physicians of Georgia are committed to providing their clients with the highest quality care and service. We specialize in a number of skin treatments, including Botox, which is one of the most popular treatments in today's beauty industry. Our expertise and experience with Botox injections make them true experts on this subject. The team of skin care professionals at Skin Care Physicians of Georgia have been highly trained in the use and administration of Botox, which allows us to provide safe and effective treatments. We understand the anatomy of facial muscles and surrounding tissues, as well as potential complications associated with this type of injection. As a result, we are able to deliver results that meet or exceed expectations. We also use advanced injection techniques to ensure that clients receive quick and accurate Botox treatments. Our team is knowledgeable about the latest trends in the industry, allowing us to provide the best possible results for each individual patient's needs. With our experience and expertise, Skin Care Physicians of Georgia are true Botox experts. We strive to ensure that each client receives the highest quality service and results. Our commitment to excellence has earned them a reputation for providing exceptional skin care solutions with personalized attention.